Volume 2, Issue 1, April 2023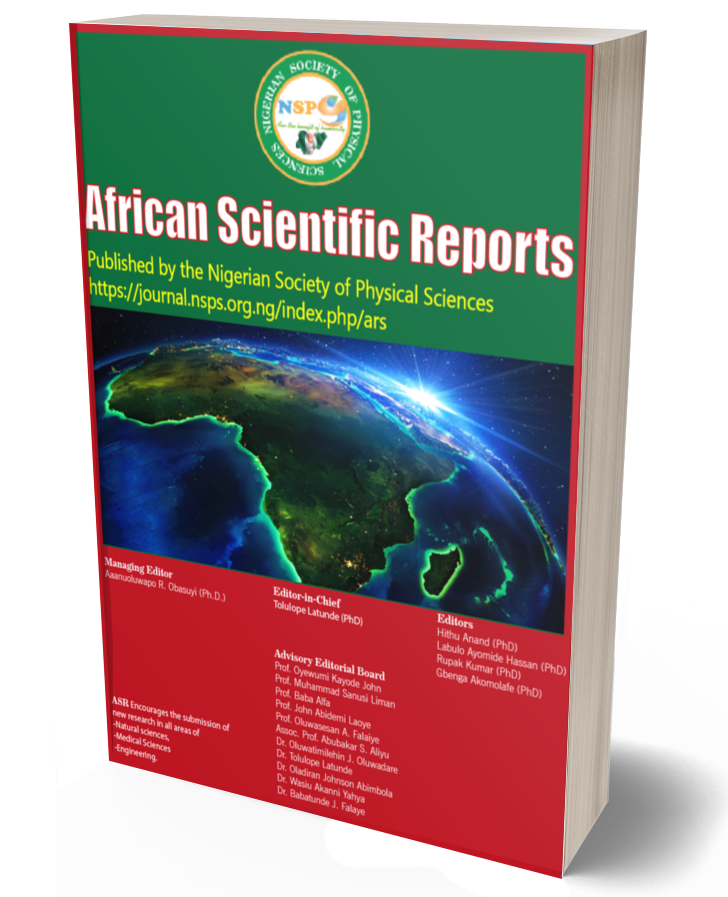 On behalf of the editorial team, I am delighted to present to you, volume 2, issue 1 of the African Scientific Reports (ASR), which presents a new accomplishment in our mission to promote cutting-edge research and the sharing of knowledge across various disciplines.
This current edition includes 16 articles from different research areas of Geology, Statistics, Chemical science, Mathematics, Physics and Material science, Environmental management, and Radiography. In addition to representing the current trends and emerging topics in their respective fields, the articles exhibit creativity, depth, and methodological rigour.
The use of article numbers by ASR in place of the customary practice of continuous paging through the volume is introduced in this issue. This step allows us to set pagination as soon as a manuscript is accepted, which aids in maintaining a rapid and efficient production process.
I sincerely hope that you find this issue to be informative, stimulating and engaging, and we look forward to bringing you more cutting-edge research in the future.
Tolulope Latunde, PhD
University of Edinburgh, UK
Editor-in-Chief, ASR